I started breeding Jack Ruessell Terriers in 1992. During this time, I have been successfully "Showing" and "Breeding" for the Love of this little character. You just do not stop at one.
Many of my lines now come from Ch.Iona Cyclone Outnabout,my fifth generation stud dog(Elliott).

Many of the puppies that I have bred, have been purchased from overseas buyers and professional show people.

Over time, I have made many great friends, and we keep in contact regulary about all the puppies that I have exported overseas.
Swymbridge Cassey Tipara. Sire.Ch. Rojen Maximus. Dam. Haven Park Holly.10/6/92
Iona`s great foundation bitch, DECEASED.22/5/08
NEVER TO BE FORGOTTEN.
My plaque: Fly,fly little wing,Fly where only angels sing Fly away, the time is right, go now find the light.(written by Noor Baayens)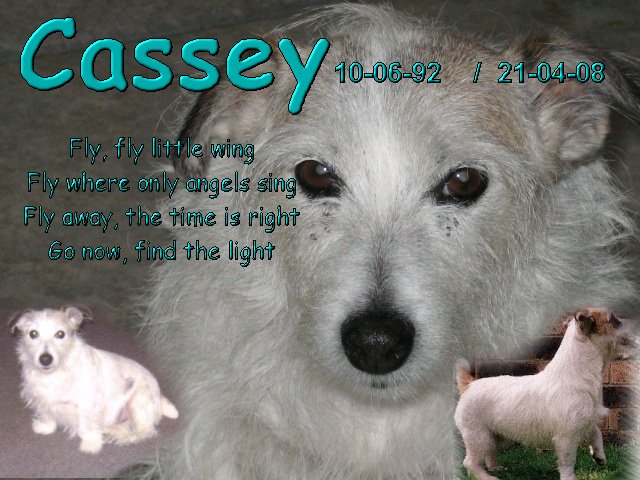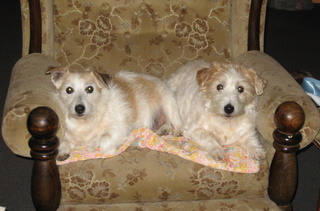 Cassey`s daughter & grand daughter. Enjoying life, now old girls themselves.
Iona Cyclone Cindy, & Ch. Iona Ice Io.